About
The Poppy Appeal, the biggest fundraising event held by the Royal British Legion Scotland, happens every year in the two weeks running up to Remembrance Sunday. We help Poppy Scotland raise money for them to provide life-changing support to our Armed Forces community.  They reach out to those who have served, those still serving, and their families at times of crisis and need by offering vital, practical advice, assistance and funding.
Remembrance Sunday is ALWAYS the second Sunday in November, regardless of what day of the week Armistice Day (11/11) happens to fall on.  The Poppy Appeal is always the two weeks running up to Remembrance Sunday.
If you would like to help us raise money so that we can continue our vital work helping members of the Armed Forces, past and present, and their families, please contact us.
Poppy Appeal
Monday 1st November – Thursday 11th November.
We can be found collecting in Tescos prior to Remembrance Sunday.  Dates for this year are Monday 1st November to Thursday 11th November 2021.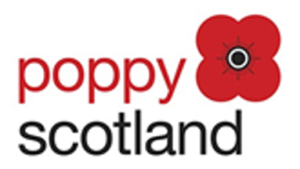 2021: the sum raised this year will be announced w/c 15 November 2021
Well done everybody and a big THANK YOU to all the people of Thurso who have shown themselves to be so incredibly generous again this year.
Special thanks – shops, volunteers who helped collect.